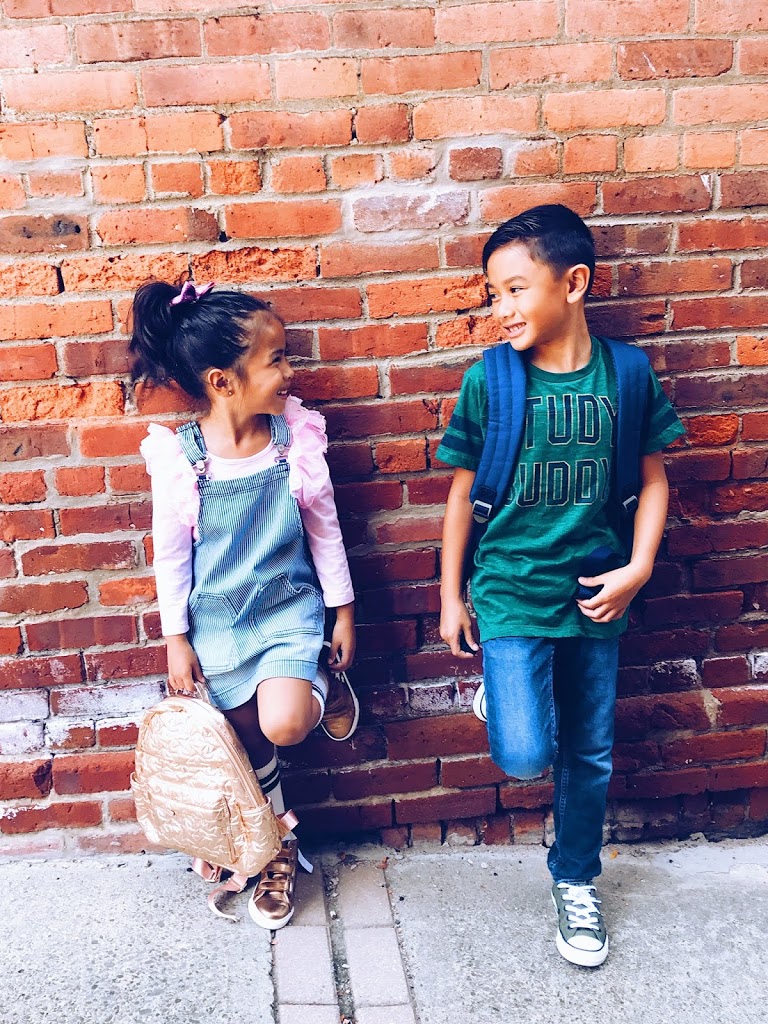 5 Things I Learned a Month into the School Year
It's almost October, people. How the heck did that happen?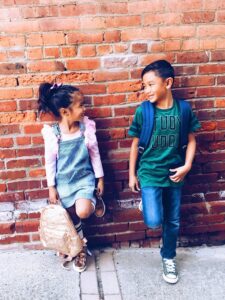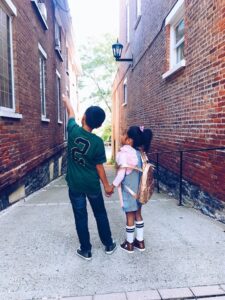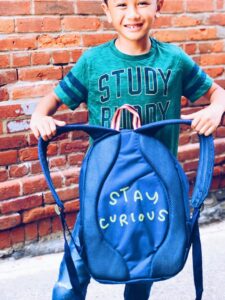 This month flew by and while we're still perfecting our back to school "system" I learned a few tricks in these past few weeks that I wanted to share that hopefully will help you too in your pursuit for time efficiency and being rockstar parents.
Here are 5 things I learned after a month of school:
1) Paper plates are your best friend. Yes, I know, this is not environmentally friendly, but when you have dishes a pile high with unspeakable organisms growing 5 heads in your sink every night, you really don't care. Paper plates make life soooo much easier.
2) Rewards chart/chore chart. After a long day at school the last thing the kids want to do is homework or any house chores. I found that creating a chart with things you'd like them to do everyday after school makes it more fun for the kids to complete them. Plus it makes for a friendly competition between siblings. You can include things like, homework, eating a fruit/veggie, getting the mail, or anything tedious that you know it will take some convincing for them to do. We usually mark ours with a sticker on the chart. And once they complete a whole row they get a small prize or they can buy some ipad time. Our good friends taught us the system of putting 15 minute increments onto popsicle sticks and those can serve as prizes. The kids can redeem ipad time by handing in any popsicle sticks they've earned. You can read more about this here. This is a big hit in our home as Minecraft and Roblox are favorites here.
3) Block schedule planning. Its so common sense but I honestly never implemented it. I watched a YouTube video by Jordan Page and its life changing. I think being an entrepreneur, you don't have a set work schedule so you just squeeze things in as you can. You end up all over the place with your to do list. But just like things in your house, your things you need to do should have their set place in your day. So an example would be from 6-9 am you do everything house related so get kids ready for school, prep food for day, clean room, laundry, etc. 9am-12pm – this is your out of the house block so you go to the gym, set any meetings during this time, go to grocery store, get your nails done, have lunch with people, and do anything you need to do outside of home/office. 12-3pm – you sit at your desk and tackle all work related stuff so make calls, send out pitches, schedule photoshoots, work on blog posts, or whatever you need to do. 3-6pm is solely kid time so pick them up from school/bus stop and get them ready for all their after school activities games, homework. 6-9pm dinner time, bath time, bed time for kids. And then 9pm and on you finish up anything you didn't get to finish, binge watch on your latest Netflix obsession, or spend time with your significant other. Jordan explained this system so well in her video. Check it out for more details here.
4) Be patient with the kids. I've gotten so exasperated when nothing is being retained in their heads for big tests or from homework. But remember, their brains are fried; they've had a long day. Just try again early before they go to school to study for that big Vocab test they have. A good night's rest does wonders for them and their information retention.
5) Give yourself grace. "Grace is giving someone the opposite of what they deserve." I heard this amazing quote from one of Rachel Hollis' "Rise Together" podcasts. You may feel like a failure because you are constantly running late to kids' appointments, you missed their back to school night, you mixed up spirit day at school and your child was the only one with an obnoxious amount of blue and gold spray paint in their hair at school. You're adjusting to the changes too just like the kids, so give yourself some grace. Give yourself a chance to get used to the busyness of the school year. Be kind to yourself and give yourself time to adjust. If you haven't listened to her podcasts, they are a great resource for #lifehacks. Check out the one she does with her hubby here.
I hope these tips help. It's a big learning curve for kids and parents alike so give it time!
xoxo, Karen
Sorry, the comment form is closed at this time.