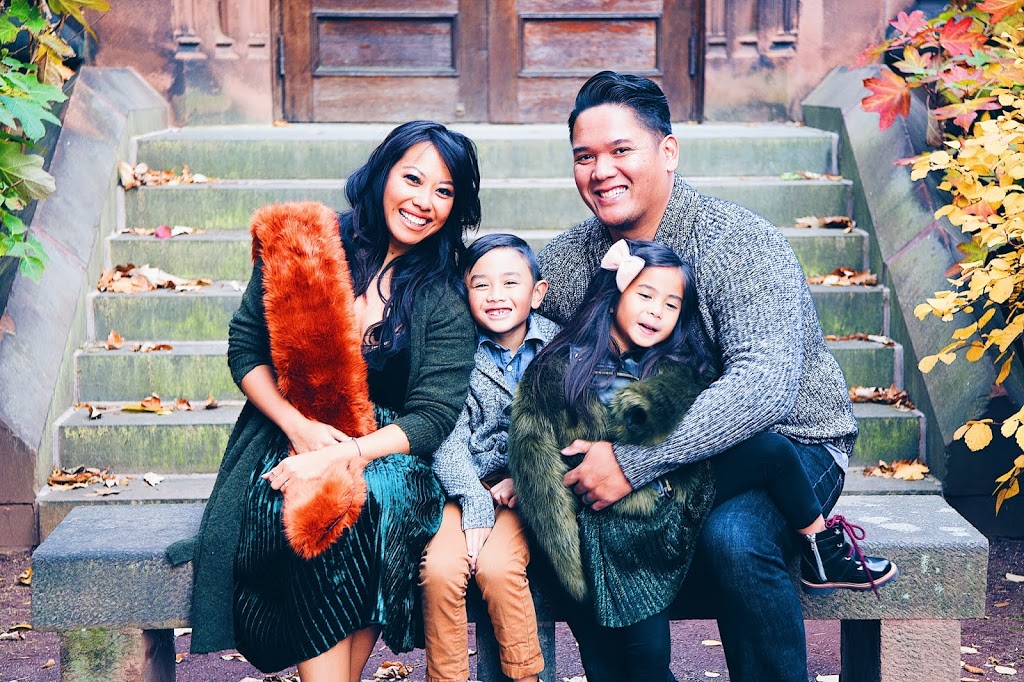 6 Tips to Rock Your Holiday Card Outfits
Do you struggle with planning out your holiday card outfits? Are you meticulous like me? Here are some tips on finding the right assortment of clothes for you and your family for your holiday cards: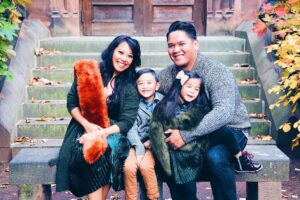 Christmas 2017
Theme: Luxe fall foliage
Color scheme: deep green and burnt orange tones with rich textures
Photography by Alexander DeDios
1) Figure out your location/theme. Do you want it set outdoors? Fall/winter? (Pro's are beautiful settings, con's are you are subject to the weather) Do you want it indoors (pro's are controlled settings/lights/etc) Do you want it by the fireplace? Are you all drinking hot cocoa on the couch? Are you all decorating your tree?
2) Figure out a color scheme. Try to pick at least 3 colors to incorporate into the look. Unless you like the all white top and all khaki pants looks that everyone does by the beach then go for it. But to make it a more stylized shoot, try to incorporate more colors so its cohesive but not so matchy matchy. Pick colors that match your theme or colors that you probably have in your closet already.
3) Shop your closet. You don't have to buy new clothes just for your pictures. Figure out what you have and be creative! Is there an old dress you wore to a wedding? Can you dress it down by adding a chunky sweater to it? Is there a plaid skirt that you love? can you pin it in the back and make it a dress somehow for your daughter? Does your son not own something in your color scheme? Can you find socks in that color as a pop? Also, the tones don't have to be exactly the same. The different tones the better in fact – again so there's some contrast. Don't be shy to use your accessories on your kids. Do you have one too many plaid blanket scarves? Use them on your kids for that perfect fall shot. Or better yet use one of them as a picnic blanket and sit on it while you guys huddle amongst the leaves drinking cider. Do you guys wear matching pj's for christmas morning every year? Why not get more use out of it and use it for your pic?
4) Do you have a new addition to your family? Make sure they are wearing the brightest color in your color scheme so they really stand out. So for example if you are doing a red/tan/black theme, your little baby girl could be in neutral colors but could have a bright red bow on her or for boys, a bright red bib or even shoes.
5) Time of day. This all depends on your family. Pick a time when everyone has napped or just woken up so no one is cranky. If your shoot is outdoor, sunset is always the optimal hour (the golden hour) to get that beautiful light. But really the important thing is to have everyone in a good mood so you decide what time is best for your family.
6) Accessories. If you are going to spend money one something new for the pictures, make sure its something you can reuse again. Or instead of buying a whole new outfit, again, focus on the accessories. Accessories do wonders for your look. Focus on scarves/statement jewelry/ shoes/ hair pieces/ even makeup!
Here are some of our past photos for our christmas cards. I'll go through each pic with the theme/color scheme/and overall vision i had in mind: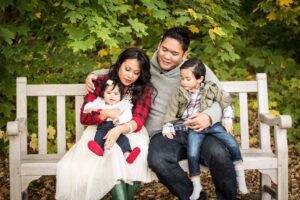 Christmas 2013
Theme: Rustic Luxe/Fall Foliage
Color Scheme: Plaids with a pop of red
Photography by Richelle Schroer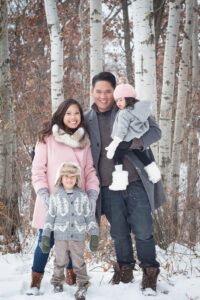 Christmas 2014
Theme: Winter Wonderland
Color Scheme: pink/grey/ivory with hints of fur
Photography by Richelle Schroer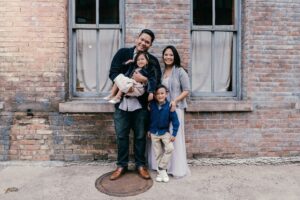 Christmas 2016
Theme: StreetStyle Luxe
Color Scheme: lavender and navy with luxe hints of tulle and fur
Photography by Peter Atkins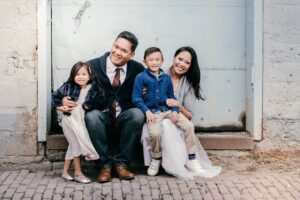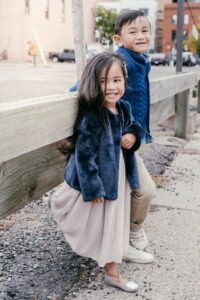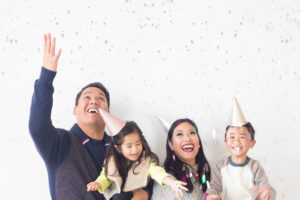 Christmas 2015
Theme: New Year's Eve Celebration
Photography by Richelle Schroer
Hope you love these tips!! Tag me in your holiday card family photos! Would love to see your beautiful family!
xoxo,
Karen
Sorry, the comment form is closed at this time.