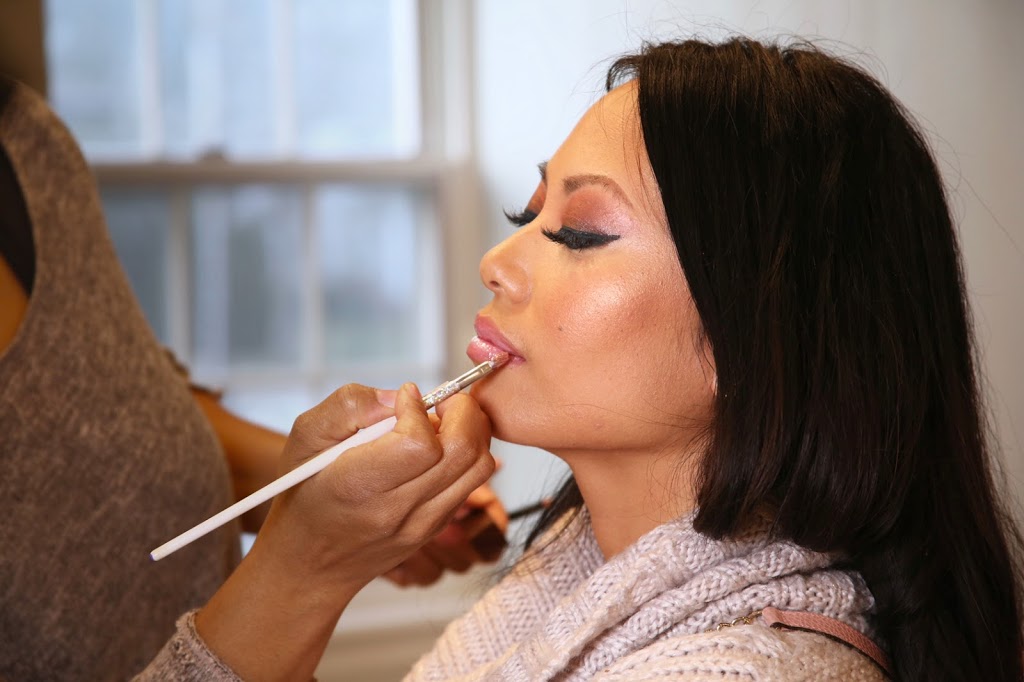 Getting Glam at Get Luminous
It is so tough to find your "A" team – especially when you are someone like me who has moved around 6 times in the past 10 years. Once you finally find someone you like – whether its a hairstylist, someone who does your manicures and pedicures, your lashes, makeup – your whole GLAM SQUAD, its heartbreaking knowing you have to leave.
I went there to get glammed up before an event hosted by Candace Kristin and Melissa at The Suite at the Garden State Plaza in Bergen County, NJ. Monica is the sweetest most humble artist you will meet. She's worked under pretty amazing people – maybe you've heard of them…Laura Mercier…Kevyn Aucoin? Ring a bell? She had her play list going and she just painted to the music, a quiet concentration on her face. She has big name clients under her belt, but not once did she mention any of them. She doesn't need to name drop, her work speaks for itself. My skin looked so flawless yet natural. I had this gorgeous glow. She did a sultry smokey eye in a purple shade so it wasn't too dramatic. And for my lips she actually stuck to a shade similar to what I came in with, a pretty soft pink nude. I can't even tell you how beautiful I felt that day. I literally felt like Cinderella. If you are in the NJ area, it is so worth paying them a visit. Monica is literally a hidden gem. I semi-joke that I don't even want to share her name because I want to keep her for myself. For all makeup product details go here. Huuuuge thank you to Get Luminous for the hospitality. Monica is a great addition to your team and is definitely a part of my "A Team."
Here are some pics from the event I went to that night at The Suite at the Garden State Plaza. All pics below are by the talented Anna Schmel. What a beautiful space they have there for Stylists and Influencers to use for clients, shoots, and events. It was a great group of women, of course with a great sense of style. And it was an honor to be a part of it. Life in the Garden State is good.
xoxo, Karen
Sorry, the comment form is closed at this time.