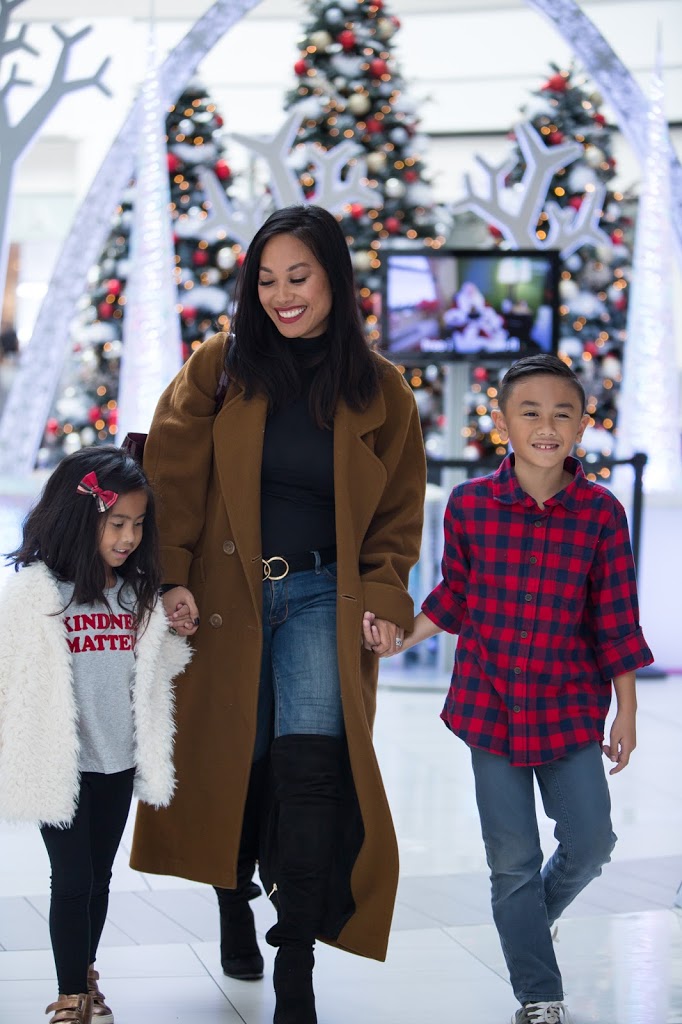 Special Holiday Memories with Simon Malls Menlo Park
The holidays hold a special place in my heart. My biggest memories from my childhood are my parents decorating the whole entire house with Christmas decor – no corner was left undecorated. I would fall asleep to the soft glow of the string of Christmas lights on the fireplace mantle. I would stare aimlessly at the porcelain carousel that sat on top of my piano as it slowly circled around to Christmas carols. My parents always made the holidays very special for us as kids and I want to reciprocate that same feeling for my kids.
I took them to Menlo Park Mall soon after Thanksgiving weekend and they were floored that the Christmas decor was up. I have to say, they do an amazing job with their decor. In the center court they had stunning, tall Christmas trees that flanked Santa's area. The kids were in awe at the decor and would shyly peek in between to catch a glimpse of Santa.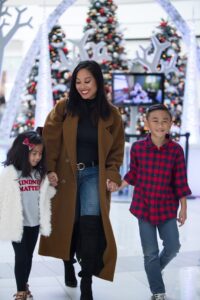 As you walk through the corridors of the mall you'll see white twinkling lights hanging down from the ceiling – reminiscent of icicles. These were so pretty to look at. The kids had such a great time looking at all the pretty decor. They shared a big cup of hot cocoa with lots of marshmallows and of course they had to finish off the day with 2 big sugar cookies from the cafe at Barnes and Noble.
If you follow me, you know I'm a big advocate for experiences with the kids. Its not about the presents, its about the experiences and the memories you create with them. That, I think, is the best gift you could give your kids – the gift of time and experiences together as a family.
Huge thank you to Alex De Dios Photography for capturing these beautiful moments with Gabe and Alessa.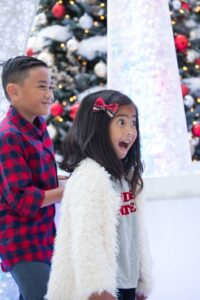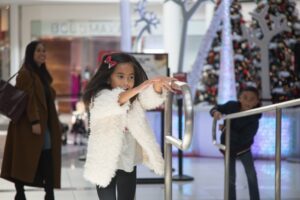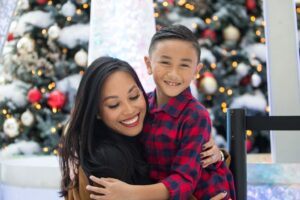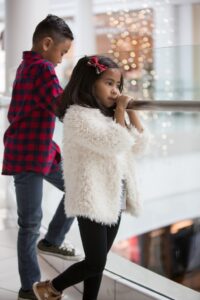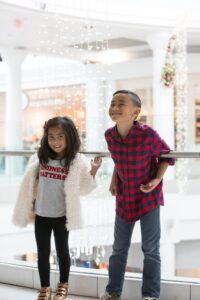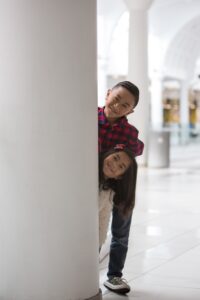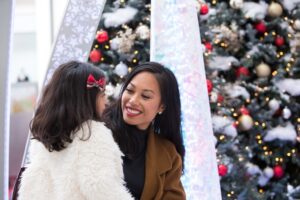 Sorry, the comment form is closed at this time.